Lettermen in Concert
Sunday, September 19, 2010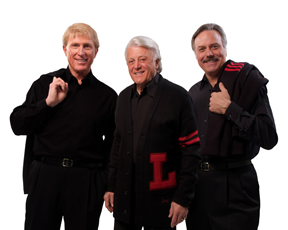 Their harmony is nonstop from 1961 when their hit song, "The Way You Look Tonight" topped the charts. The Lettermen have 18 gold albums and scores of top hits. Their popularity has endured through several generations. Who could forget their songs, "When I Fall in Love", "Smile", "Our Winter Love", "Can't Take My Eyes Off You" and many more memorable songs will be heard live on stage. The Lettermen toured with Jack Benny, Frank Sinatra, Dean Martin, Sammy Davis Jr. and many more legends.
American Portrait Songs from a Nation's Heart
Sunday, October 17, 2010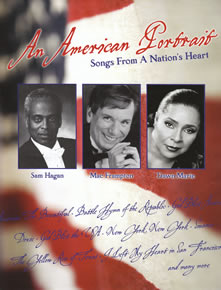 Outstanding pianist and entertainer Mac Frampton, Dawn Marie and Sam Hagan will thrill you. The dynamic singers and entertainers will take you through a patriotic heart-warming concert. Songs include, "God Bless America", "Dixie", "New York, New York", "I Left My Heart in San Francisco" and many more wonderful familiar songs.
Latshaw Pops Orchestra 2010 Christmas Spectacular
Sunday, December 12, 2010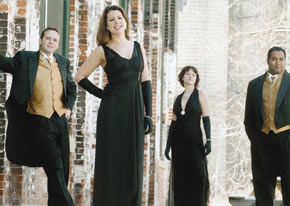 Features a 20-piece orchestra, vocal ensembles, dancers, many brilliant costume changes and much more for your enjoyment. This family oriented Christmas spectacular will features most of the classic Christmas sounds and many more heart warming songs for the entire family. The Latshaw performers guarantee you will leave with the wonderful Christmas spirit in your heart.
A Doo Wop Show Featuring Chance Orchestra
Sunday, January 16, 2011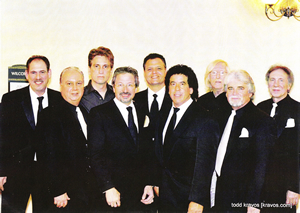 Chance is an interactive experience. They feature 10 pieces with horns and highly active vocals. Chance has opened for the Beach Boys, K.C. and the Sunshine Band and Donny Osmond to mention a few. Chance performs songs from The Temptations, Santana, Doobie Brothers, The Four Seasons, The Spinners, The Four Tops, Frank Sinatra, Rod Stewart, Bobby Darin, Louie Armstrong and many more top artists.
The Jimmy Dorsey Orchestra
Sunday, March 20, 2011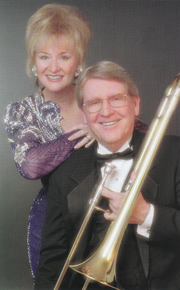 Under the direction of Bill Tole, the Jimmy Dorsey Orchestra will thrill you with all the standard Jimmy Dorsey hits. Their hit songs from the glorious past will include, "Amapola", "Maria Elena", "Tangerine", "Besame Mucho", "Chasing Shadows", and many more of your favorite nostalgic tunes made famous by Jimmy Dorsey Orchestra and their many famous singers over the past decades. Soloist Nancy Knorr formerly of the "Pied Pipers" will recreate those days of elegant 1940's sounds and many more tunes to please you in the audience.